Portal Home > Knowledgebase > Virtual Private Servers > Budget VPS > cPanel > FTP > How to reset FTP account passwords
How to reset FTP account passwords
How to reset FTP account passwords:
1. In cPanel, click the "FTP Accounts" button.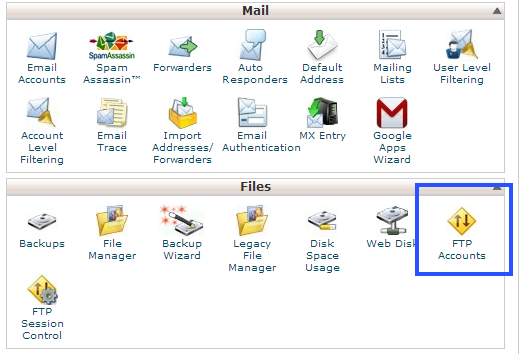 2. Click the "Change Password" link.

3. Enter the new password for the FTP account. It is not necessary to know the previous password, if there was one.
The "Password Generator" button will create a random password, if needed. When finished click the "Change Password" button.


4. Upon successful completion, the GREEN confirmation bar will appear briefly. Your new password is now saved.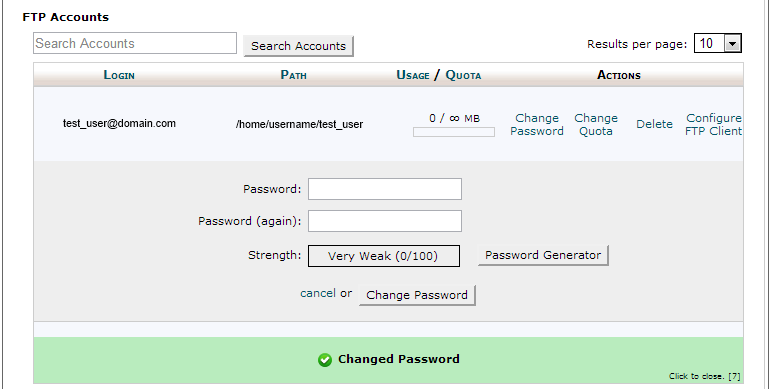 Need Additional Help?

Go to "Live Chat" on the Hostwinds web site if you require further assistance.
Add to Favourites
Print this Article
Also Read
Definition of Files Icons
(Views: 3616)
Definition of Files Icons
(Views: 3616)