Portal Home > Knowledgebase > Web Hosting > Shared Hosting > Nameservers > How to change my domain's Nameservers
How to change my domain's Nameservers
How to change my domain's Nameservers:
If you have a domain purchased through us, you are able to manage where the domain points to through your client login here at Hostwinds.
On a new domain purchase,

OR

if you relocate to a new server, you may need to change your nameservers to point your domain to load off of your new server.
1. Log in at clients.hostwinds.com
2. Click "View My Domains" at the top-right of your client home: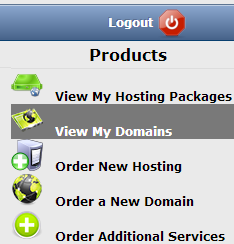 3. Click "Manage Domain" next to the domain for which you wish to set the nameservers.

4. Enter the new nameservers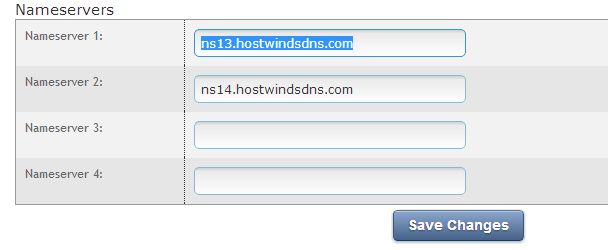 5. Click "Save Changes"
Please Note: It may take up to a full day for the changing to take effect and for the website to begin working properly.
As always if you need help we are just a click away in Live Chat or submit a support ticket!
Add to Favourites
Print this Article
Also Read
How to find your Nameservers
(Views: 10122)
How to change my Nameservers
(Views: 6697)