Portal Home > Knowledgebase > Control Panels > cPanel > Softaculous > How to install Joomla
How to install Joomla
Joomla is one of the many free Content Management Systems available to you.
With our Softaculous one-click install software, it is easy to set up.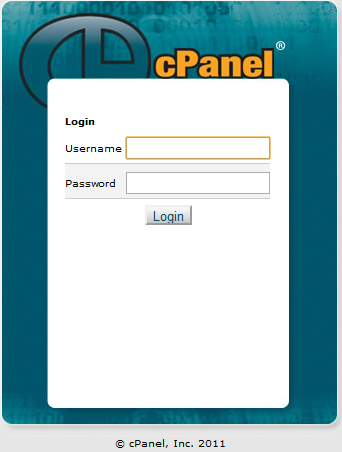 2: Scroll down until you find the "Softaculous" icon and click on it. (as seen below)

3: Once you are inside Softaculous, On the left, Click on "Portals/CMS".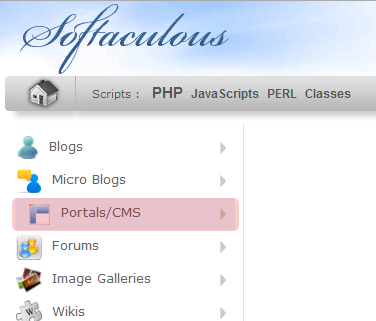 4: Find "Joomla" in the list and Click the hard drive icon on the right. (as seen below)

5: You should see an overview of information about Joomla. Click the blue "Install" button at the top.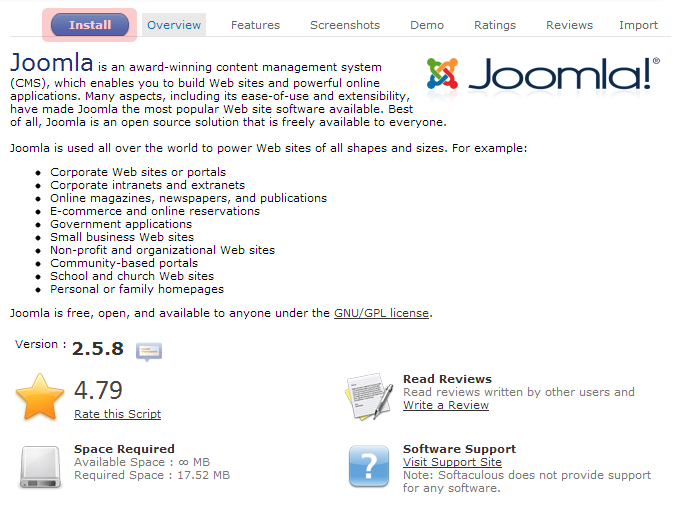 6: There will be a list of options you will need to set.
7: The "In Directory" option lets you put the installation in a file of your choosing
*NOTE: If you want it installed on the main page of your site, make sure this field is blank*
8:
We recommend

changing the default password and username

to something of your choosing.
9: When you are finished with the settings, click "Install" at the bottom. (as seen below)
10: It should go to a loading page (as seen below).

11: Once it has loaded, you will be prompted that your setup is finished! (as seen below)
You are now ready to use Joomla.



Need Additional Help?

Go to "Live Chat" on the Hostwinds web site if you require further assistance.

Add to Favourites
Print this Article
Also Read
Where is my account information?
(Views: 4193)
Definition of Softaculous Apps installer
(Views: 5053)
How to update/refresh a Softaculous license for VPS
(Views: 4162)
Definition of Softaculous Apps installer
(Views: 5053)
What is CloudFlare? What can it do for me?
(Views: 5223)