Portal Home > Knowledgebase > Virtual Private Servers > Windows VPS > How to change a Windows VPS password (Server 2008)
How to change a Windows VPS password (Server 2008)
How to change a Windows VPS password (Server 2008):

If you are able to login to your Windows VPS, and would like to change the Administrator password, please read the following information:
NOTE: If you are unable to login, please contact our support department for assistance.
1. Open the "Remote Desktop Connection" program:
In Windows, this is found in the Start Menu > All Programs > Accessories.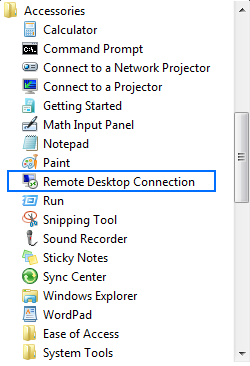 2. Enter the domain name or IP address of the VPS, and click "Connect". Then, login as Administrator using your current password.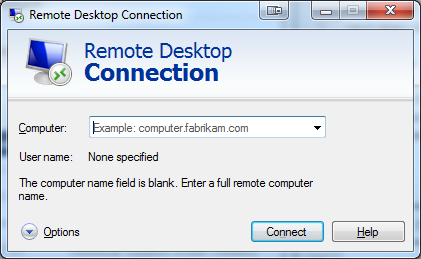 3. Open the Control Panel - Start Menu > Control Panel. Click on "User Accounts".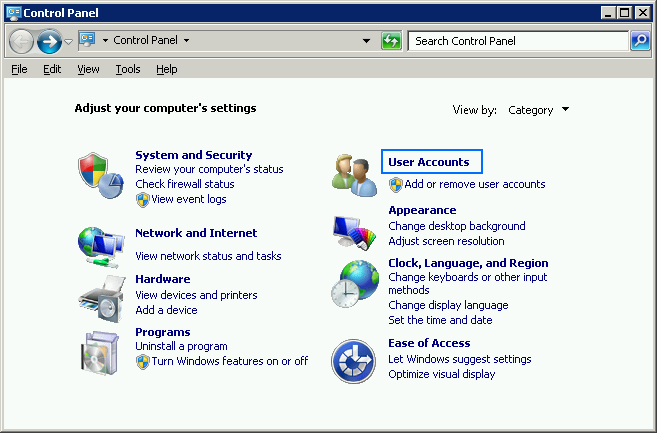 4. Click "Change your Windows password".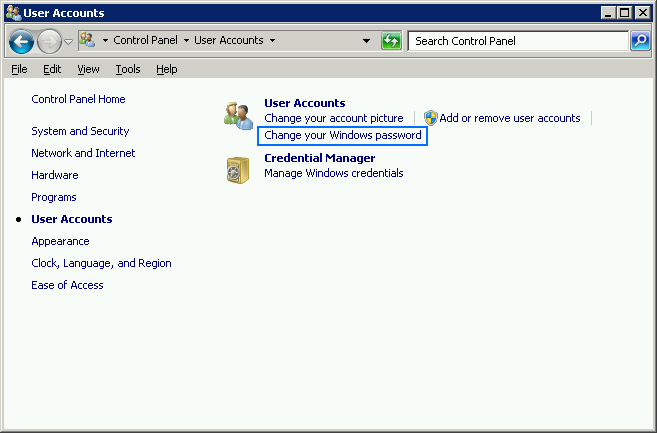 5. Click "Change your password".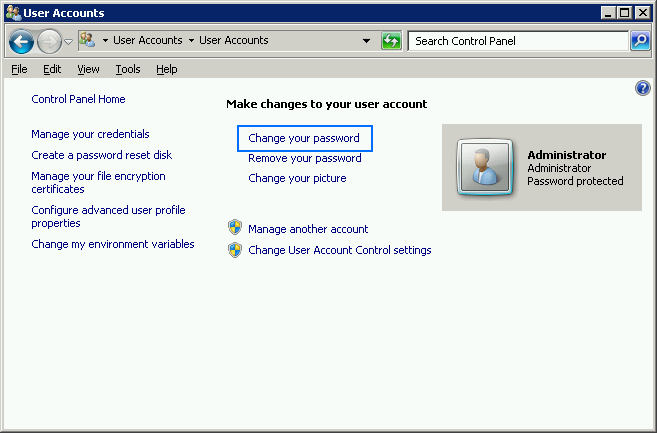 6. First, enter your current password. Then, enter the new password twice and click "Change password".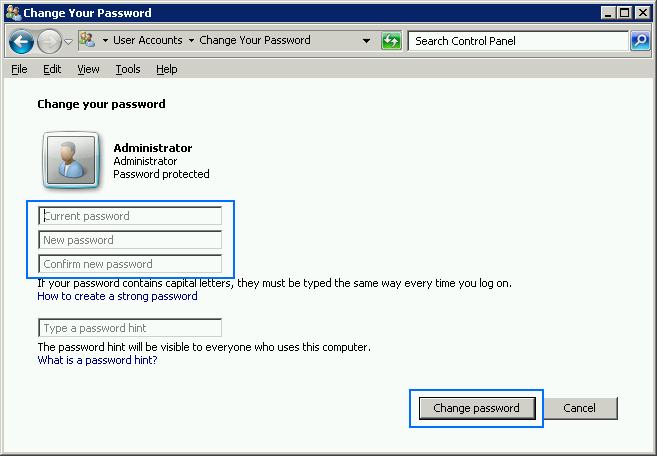 The password has been changed.
NOTE: When you login to the VPS again, you will need to use the new password.
Need Additional Help?

Go to "Live Chat" on the Hostwinds web site if you require further assistance.
Add to Favourites
Print this Article
Also Read
How to remote (RDP) into a Windows VPS (Mac)
(Views: 7817)
How do I order additional IPs?
(Views: 3811)
Apply Microsoft Security Patch to Server 2012
(Views: 339)
What are my Operating System Options?
(Views: 3971)
How to enable audio remotely (RDP)
(Views: 3759)