Portal Home > Knowledgebase > Virtual Private Servers > Budget VPS > cPanel > FTP > How to create a FTP Account
How to create a FTP Account
How to create a FTP Account:
1. In cPanel click "FTP Accounts" under "Files"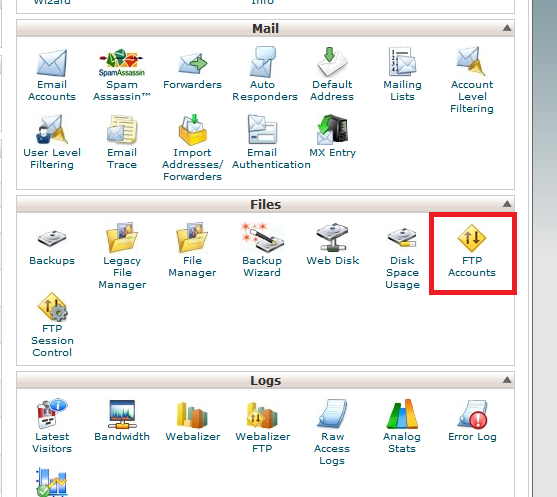 2. Enter the needed FTP details.
3. Set the allowed directory for the FTP Account (examples: / is Root, /public_html, /public_html/downloads)
4. Set their allowed Max bandwidth or check "Unlimited"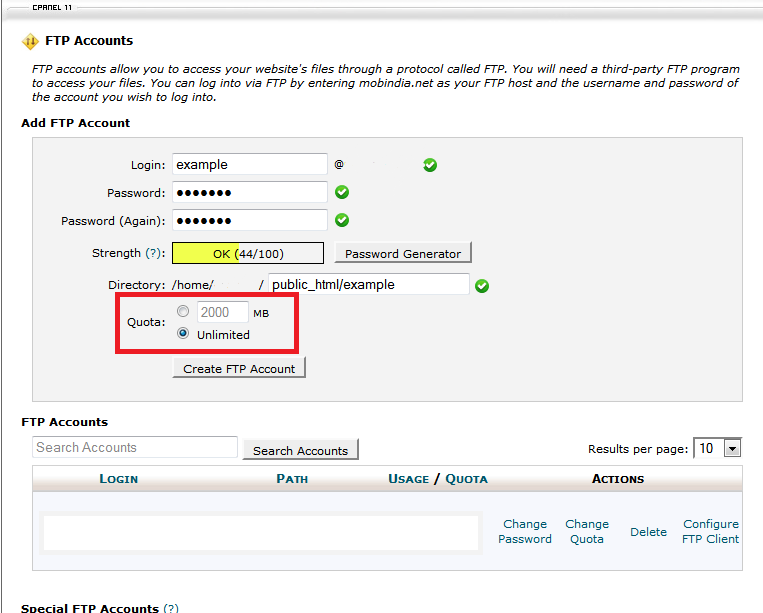 5. Click "Create FTP Account"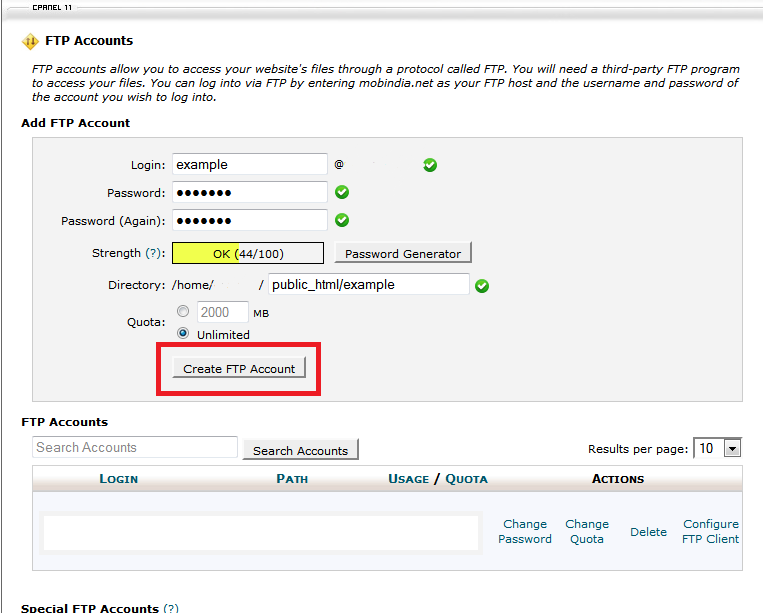 Done! You Have Added A FTP Account!
Need Additional Help? Go to "Live Chat" on the Hostwinds web site if you require further assistance.
Add to Favourites
Print this Article
Also Read
Definition of Files Icons
(Views: 3615)
Definition of Files Icons
(Views: 3615)