Portal Home > Knowledgebase > Control Panels > cPanel > Getting Started > How to setup a redirect
How to setup a redirect
How to setup a redirect:



1. Login to cPanel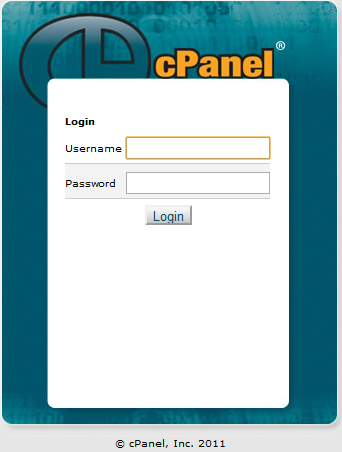 2. Click "Redirects" under "Domains"





3. Now you have 2 Options

4. Select Permanent (301) or Temporary (302) in the first Drop Down Box.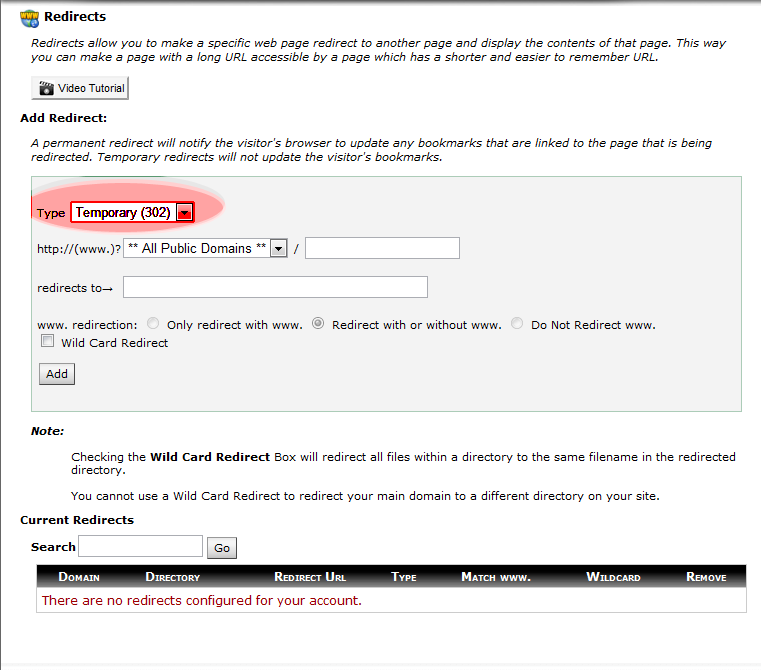 5. Select the "Domain to Forward" in the second drop down box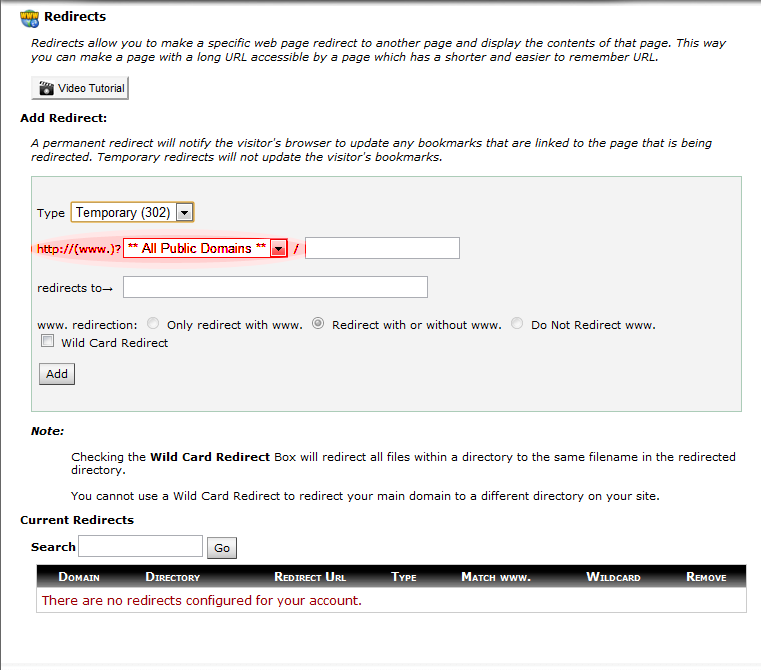 6. Fill in where you want your Domain to be "Forwarded"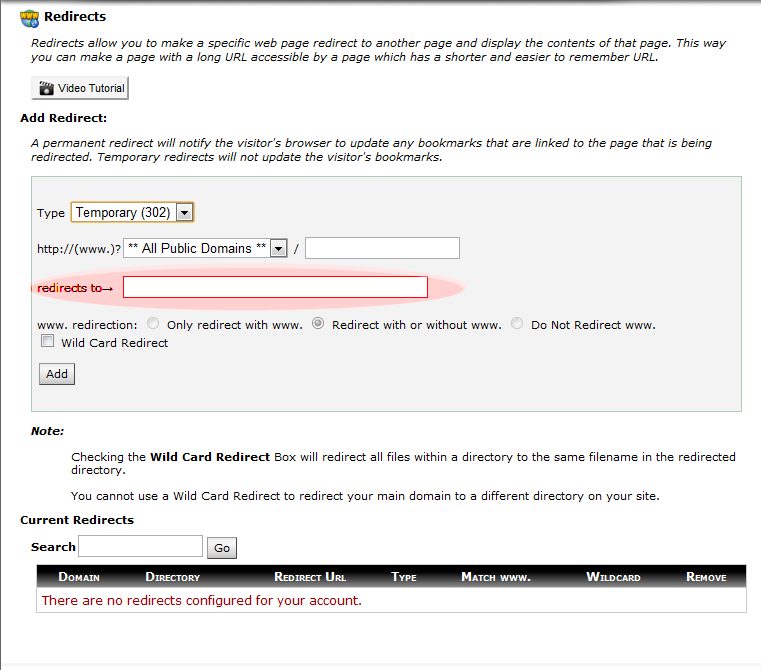 7. Verify that you have selected "Redirect with or without www."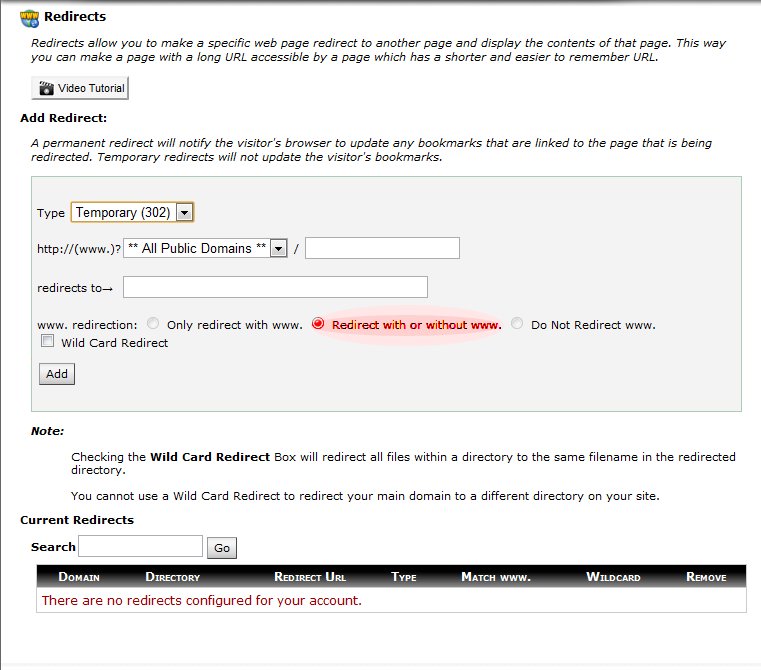 8. Click "ADD"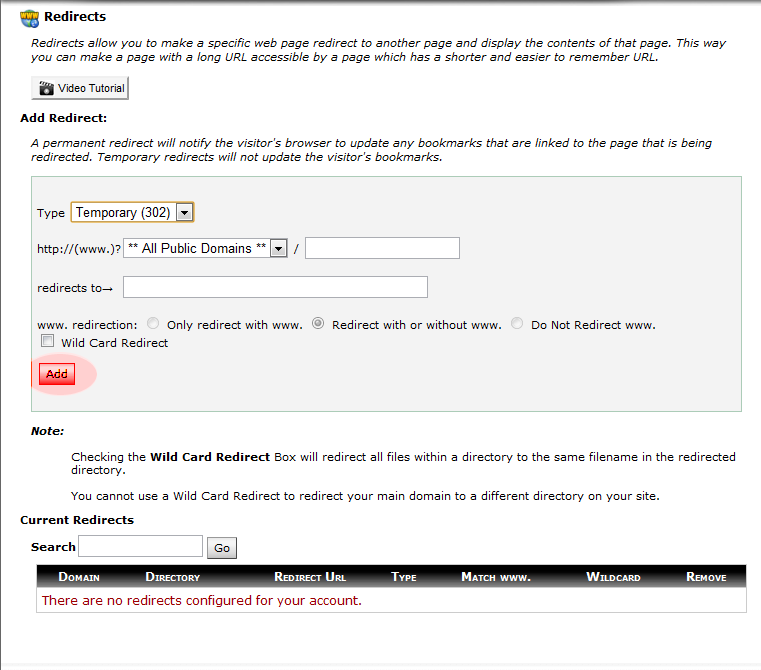 Need Additional Help? Go to "Live Chat" on the Hostwinds web site if you require further assistance.
Add to Favourites
Print this Article
Also Read
Definition of Domains Icons
(Views: 4096)
How to get started with your new VPS
(Views: 4794)
How to change a user's password
(Views: 3367)
How To: Add an "A" Record in cPanel.
(Views: 661)
How do I change my main domain?
(Views: 4170)