Portal Home > Knowledgebase > Web Hosting > Shared Hosting > WordPress > For Beginners: How-To Install WordPress Automatically via cPanel and Softaculous
For Beginners: How-To Install WordPress Automatically via cPanel and Softaculous
How to install WordPress - via Softaculous:

Step 1: Login to your cPanel account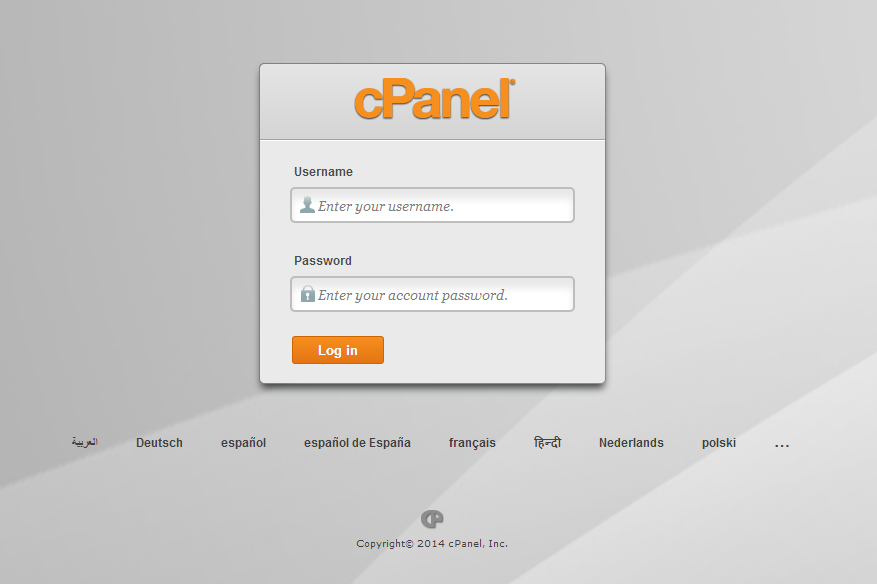 Step 2: Once logged into your cPanel account, scroll to the bottom of the page and you'll find the WordPress icon under 'Softaculous Apps Installer'. Select the WordPress icon highlighted below.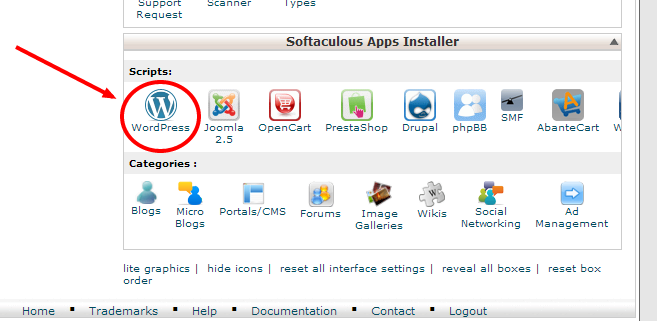 Step 3: To continue with installation, select the highlighted Install button below.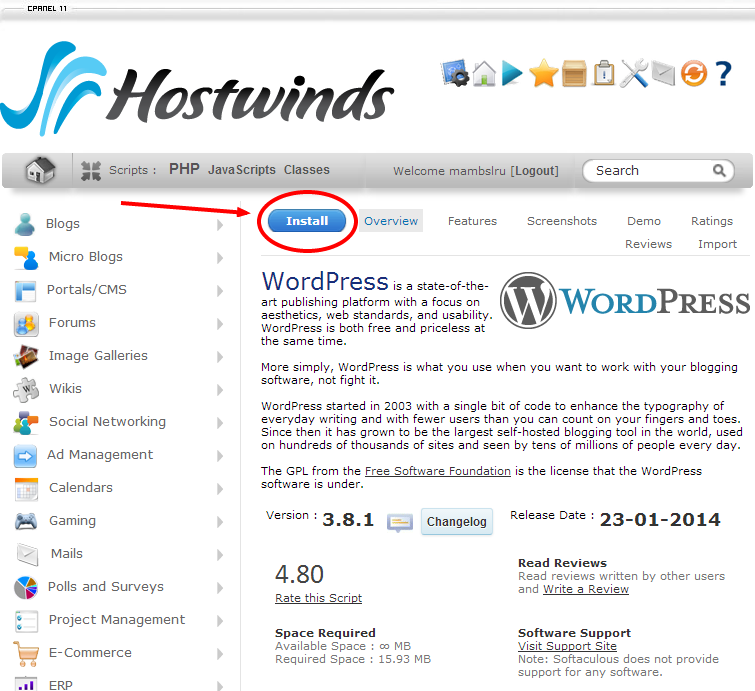 Step 4: Next, you'll be taken to the Setup page. We'll walk you through each section.
Choose Protocol: decide whether to use just http:// or http://www. (please note: choose the HTTPS protocol if your site has SSL).

Choose Domain: select which domain from your cPanel account that you'd like to install WordPress to.

In Directory: choose what directory to install WordPress in. Leave empty to install only in http://mydomain/. For example, to install WordPress at http://mydomain/blog just enter blog (please note: the directory should not exist).
Database Name: this field will be auto-populated and can be left as-is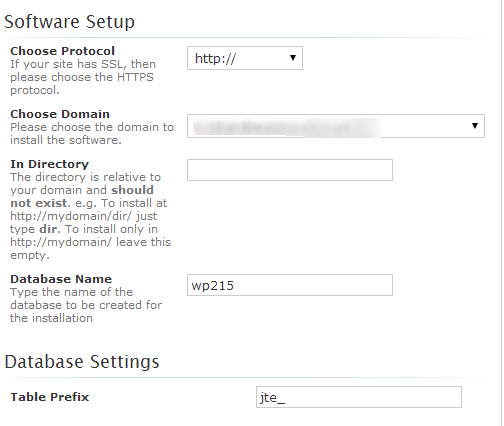 Step 5: Continue filling out the Setup details.
Site Name: choose your WordPress name (and don't worry -- this can easily be changed later on).

Site Description: this is the "tagline" and can also be changed later on.

Enable Multisite: leave this unchecked, unless you have experience using WPMU.

Admin Account Details: select admin username and a secure password. This will be used to log in to the WordPress Dashboard.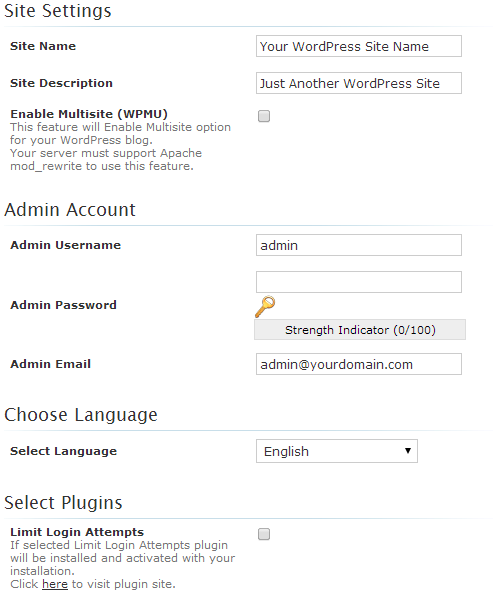 Step 6: You're almost there!
Advanced Options: choose whether to 'Disable Update Notifications' or turn on 'Auto Upgrades' for WordPress Updates.
Before you click install: enter an email address at the bottom field where you'd like the installation details to be emailed to.
Install WordPress: Voila! Click Install and WordPress will automatically install.



Step 7: You will then be taken to a loading screen (as seen below).






Step 8: If you see the following screen below, then congratulations you have successfully installed WordPress!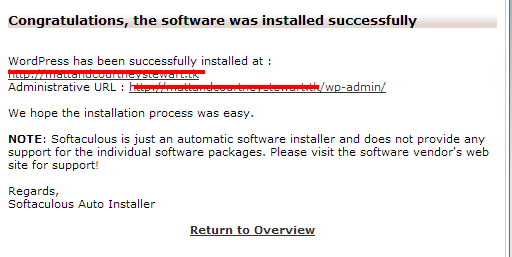 Step 9: To check your WordPress site, visit the domain you installed it at. And to log-in to the Administrative URL (WordPress Dashboard) to start making changes, visit http://mydomain/wp-admin/ and enter the admin username and password you created in Step 5.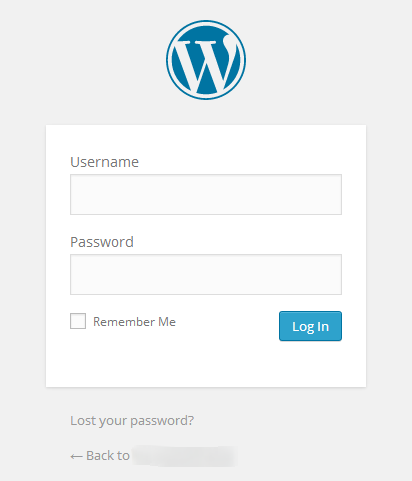 Need Additional Help? Go to "Live Chat" on the Hostwinds web site if you require further assistance.
Add to Favourites
Print this Article
Also Read
How To Reset Your Wordpress Password If You Lose It
(Views: 2362)