Portal Home > Knowledgebase > Web Hosting > Shared Hosting > Backups > How to create and download a FULL cPanel backup
How to create and download a FULL cPanel backup
How to create and download a FULL cPanel backup:
First, please note:
A full backup is a backup of all of your files, e-mail, databases, etc.

To run a full backup, you cannot download the full backup right away.
The backup takes time to perform and the server will send you an email once the backup is ready to download.


Below are steps to requesting the backup to be performed:
1. Click "Backups" (as seen below)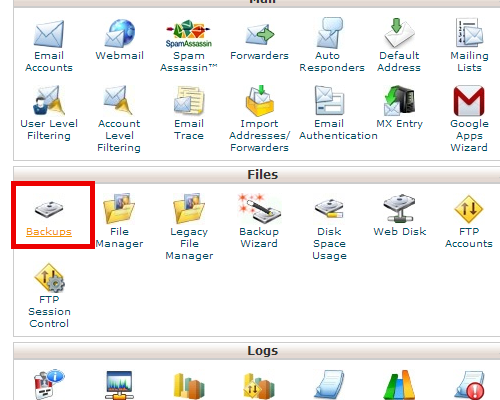 2. Click "Generate/ Download Full Backup" (as seen below)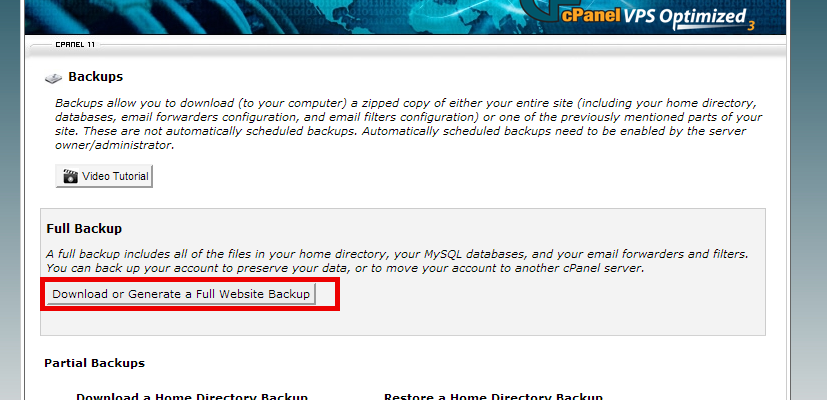 3. In the drop down menu, select "Home Directory" (as seen below)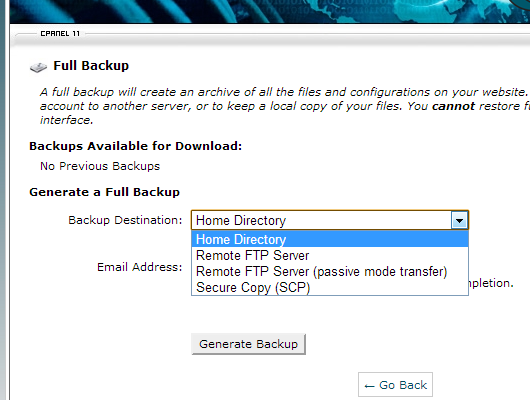 4. In the field to the right of "Email Address", type the email address where you will receive notification once the backup is done. (as seen below)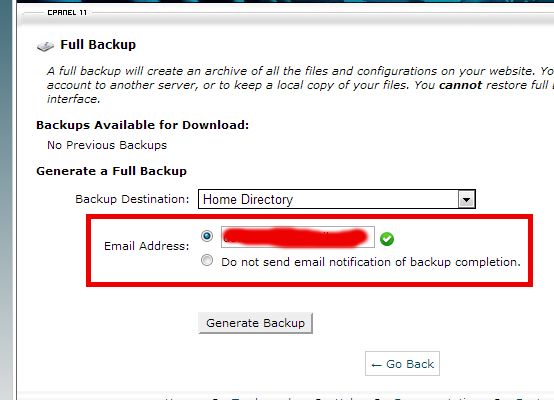 5. Leave the rest of the settings blank.
6. Click "Generate Back Up". (This will generate the back up for you and place the TAR.GZ file inside of your Home Directory.)
7. You can find the file using the "File Manager" which will help you navigate to your "Home Directory".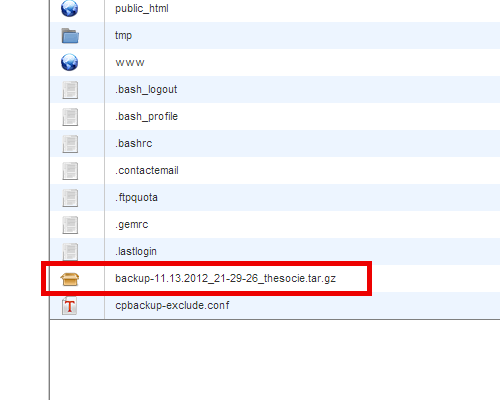 8. You can now download the backup via cPanel / FTP/ or SSH
How do I restore my backup?
Shared Clients: You will have to send us the filename and a link to were we can get the file. We will do this FREE.
Need Additional Help? Go to "Live Chat" on the Hostwinds web site if you require further assistance.
Add to Favourites
Print this Article
Also Read
How to generate a cPanel website backup
(Views: 5887)
How to execute a WHM automated backup
(Views: 3098)