1. Login to WHM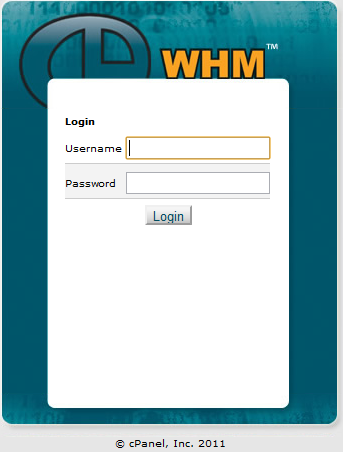 2. Go to "Basic cPanel & WHM Setup"

3. At the bottom type in the nameservers you wish to use (EXAMPLE: Nameserver1 = NS1.YOURDOMAIN.COM Nameserver 2= NS2.YOURDOMAIN.COM)

Click save changes

4. "Assign IP address" and "Add an A entry for the nameserver":
5. Click "Assign IP address"

6. Click "Close"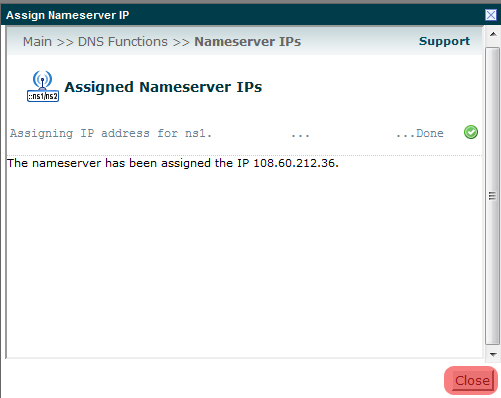 7. Click "Add an A entry for this nameserver"

8. Click "Add Entry"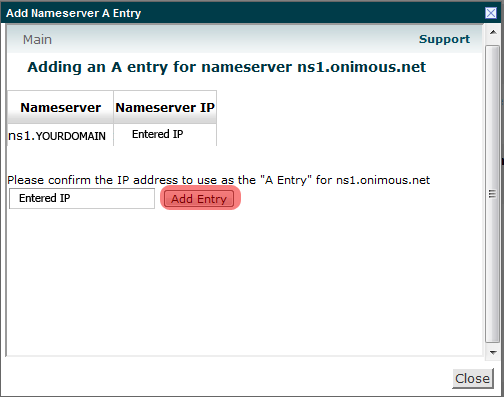 9. Click "Close"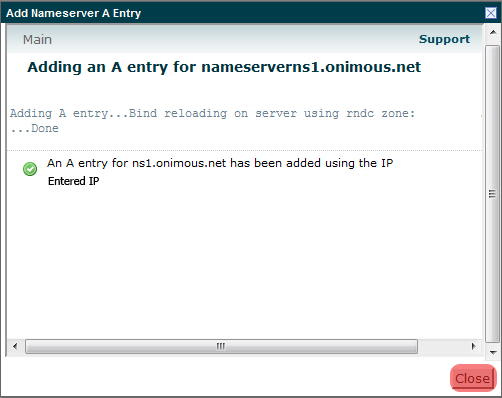 10. Repeat steps for your second nameserver
11. Go to your Domain registrar, and REGISTER the nameservers with those same IPs, after registering your nameservers you will be able to use them on domains within 24-48 hours.
Need Additional Help? Go to "Live Chat" on the Hostwinds web site if you require further assistance.