Portal Home > Knowledgebase > Web Hosting > Shared Hosting > Sales > How do I upgrade my hosting?
How do I upgrade my hosting?
How do I upgrade my hosting?

If you have a new site that is gaining visitors and would like remote (SSH) access to your server, take note of the following:
VPS Level 2 is recommended to begin.
VPS Level 3 will allow for good breathing room.
VPS Level 5 is good for people looking to host multiple medium sized sites or one large site.

Our

larger VPS offerings are perfect for user-heavy websites and more intensive usage.
Should you have any questions about what fits you best, please contact us via Live Chat and we would be happy to help.
1. Login to the hostwinds "Client Area" ( https://clients.hostwinds.com/clientarea.php )
2. Scroll down to "My Services"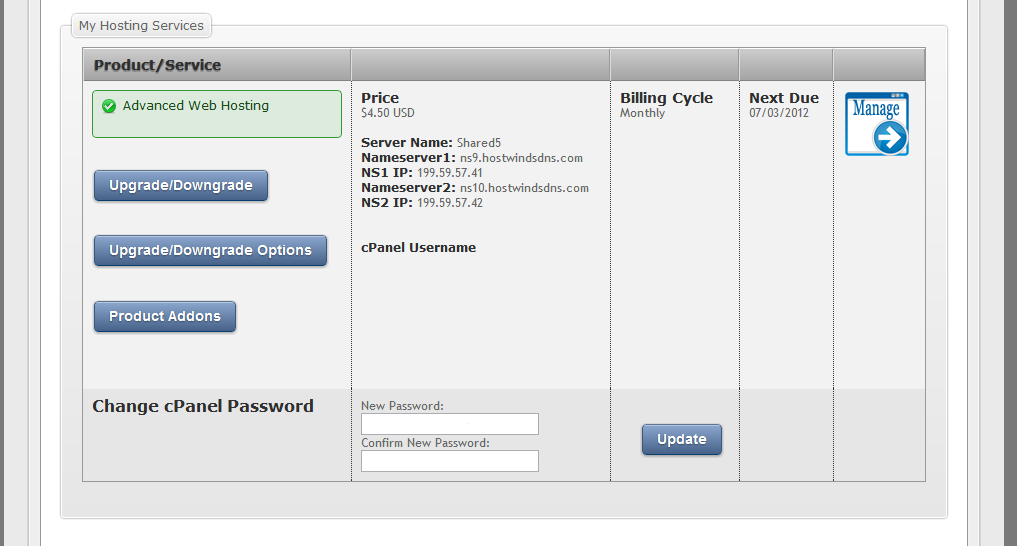 3. Click "Upgrade/Downgrade"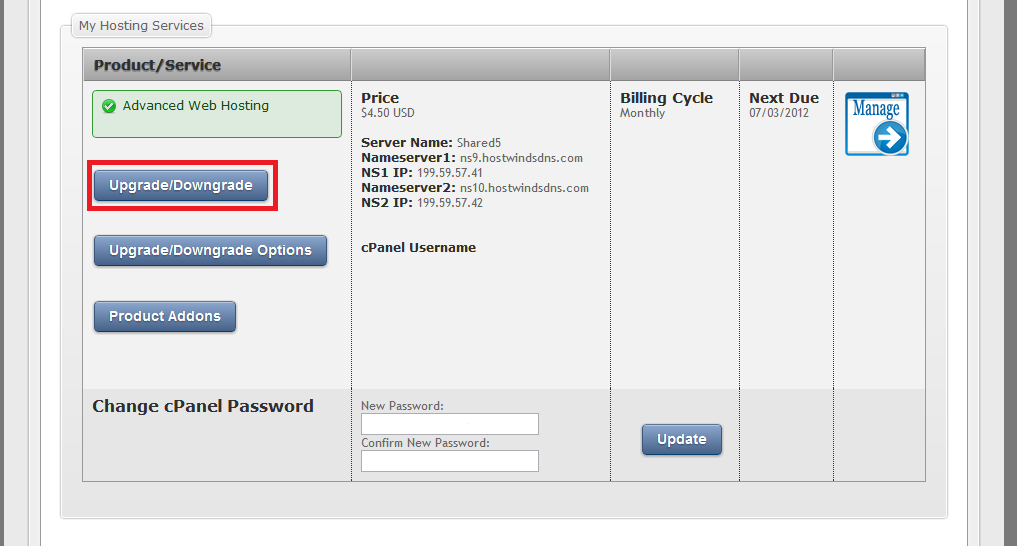 4. Then select the level you would like to order and proceed accordingly. Very simple!
NOTE:
Upgrading from a shared or business account requires a website transfer, which may take 1-3 hours to complete.
Upgrading or downgrading an existing VPS is virtually instant as soon as the order is received and worked.
Enjoy your new server!
Need Additional Help? Go to "Live Chat" on the Hostwinds web site if you require further assistance.
Add to Favourites
Print this Article
Also Read
What to do when ordering additional IPs
(Views: 2873)
What is the maximum CPU load for my VPS?
(Views: 3338)
How to fill out an IP Justification form
(Views: 6695)