Portal Home > Knowledgebase > Web Hosting > Shared Hosting > Backups > How to generate a cPanel website backup
How to generate a cPanel website backup
How to generate a cPanel website backup:
A cPanel backup for your site becomes very useful if:
You accidentally delete a file.
Your database gets corrupted.
Your service is hacked.

To make a cPanel backup, just go through the following steps:
1. Go to the "Backups" section in cPanel and click "Download or Generate a Full Website Backup"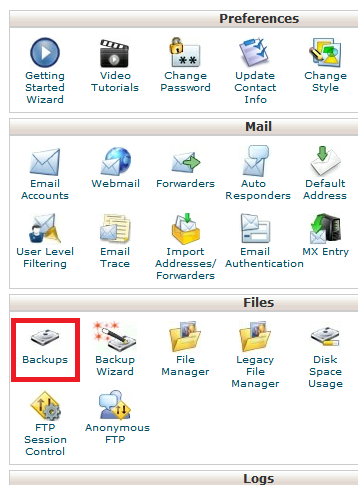 2. Then click 'Generate Backup'. It will take a while, depending on the size of your site. Once the backup is done, you can download it from the File Manager.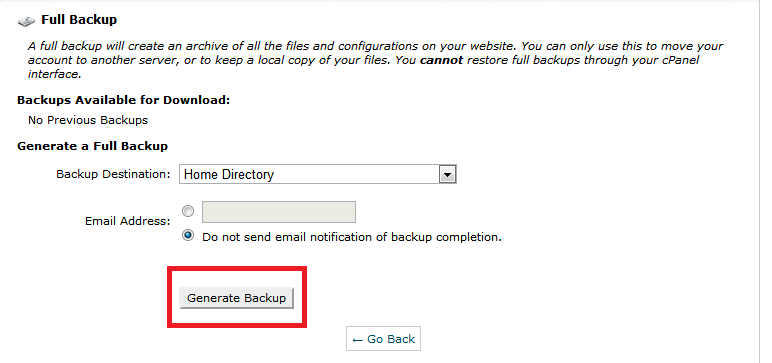 3. To make a public link for your backup, move it from the default home directory (/home/) into your public_html directory.

4. On the far right, you should see four numbers that read 0600 (by default).
Double click the numbers and change them to 0755.
NOTE: This changes the file permissions and makes it downloadable.

5. To download the backup form the public link, just type the following into your URL bar:
http://www.domain.com/backupname.tar.gz
Replace domain.com with your domain, and backupname.tar.gz with the name of your backup.
If for some reason this process doesn't work, please make a support ticket and we'll be glad to help you out and solve the issue.
Need Additional Help? Go to "Live Chat" on the Hostwinds web site if you require further assistance.
Add to Favourites
Print this Article
Also Read
How to create and download a FULL cPanel backup
(Views: 7062)