Portal Home > Knowledgebase > Virtual Private Servers > Windows VPS > How to install IIS on Windows VPS
How to install IIS on Windows VPS
How to install IIS on Windows VPS:
1. Open the "Server Manager" from the taskbar.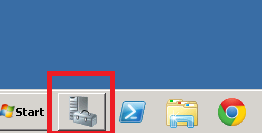 2. Right click on "Roles" and "Add Role"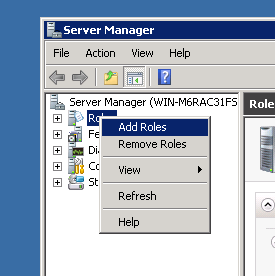 3. Click "Next" on the "Before you begin" page.
4. Check "Web Serve (IIS)" box and click "Next", then continue clicking "Next" until installation is

finished

.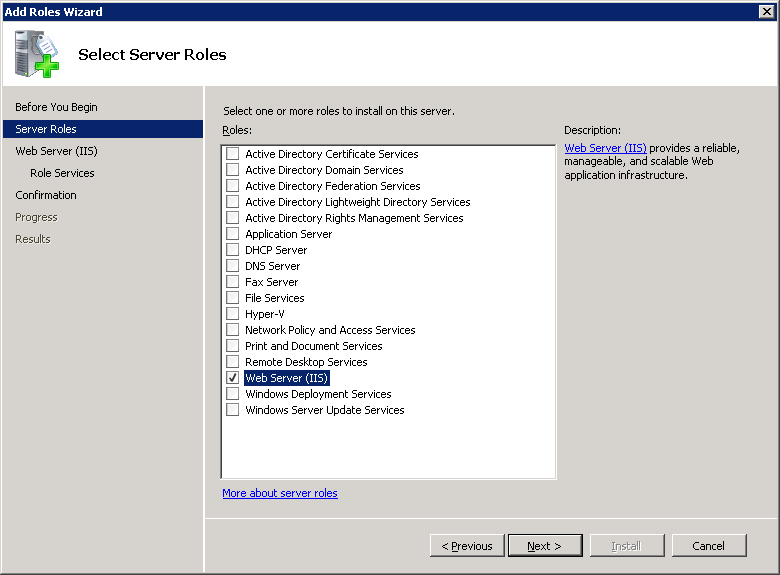 5. You will now see the IIS server listed under "Roles". Click on the server name (as seen below):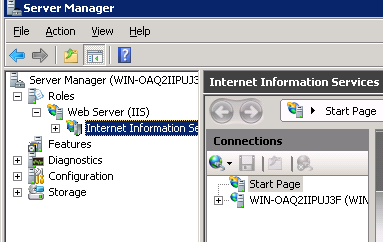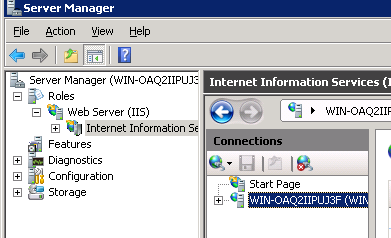 6. Success! You now have a default web site setup. This is where you can manage the website.
The default document root is C:\inetpub\wwwroot. This is where you will place your web files.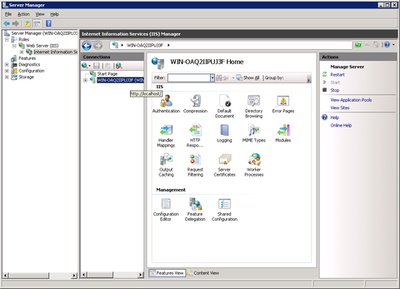 Need Additional Help?

Go to "Live Chat" on the Hostwinds web site if you require further assistance.



Add to Favourites
Print this Article
Also Read
How do I order additional IPs?
(Views: 3812)
How to remote (RDP) into a Windows VPS (Win)
(Views: 9956)
Apply Microsoft Security Patch to Server 2012
(Views: 339)
How to enable audio remotely (RDP)
(Views: 3759)
How do I upgrade my server?
(Views: 3710)