Portal Home > Knowledgebase > Virtual Private Servers > Budget VPS > cPanel > Getting Started > How to get started with your new VPS
How to get started with your new VPS
How to get started with your new VPS:
NOTE: When you first purchase your VPS you'll want to log into WHM - it's your main interface for many different tasks that you need to complete for a successful server.
The format to connect to WHM is as follows:
http://ip.address.here:2086
The 'ip.address.here' marks where you need to replace with your actual IP, while the :2086 specifies the port 2086 that WHM uses.
Once you place your filled out link above it should take you to a site that looks like this: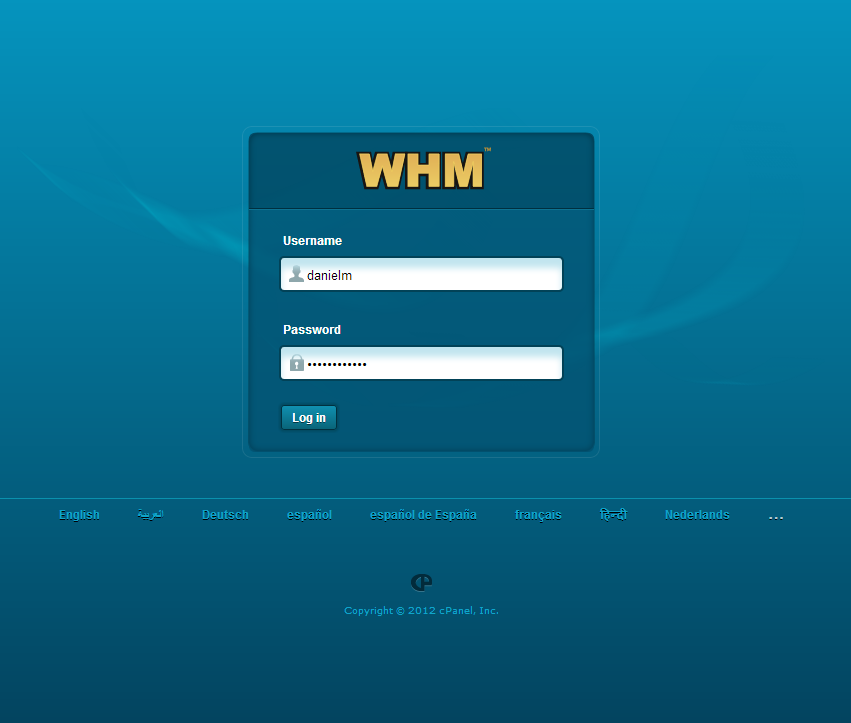 Replace 'danielm' with your username which will almost always be 'root'.
Your password should be in your Hostwinds "Welcome Email".
Once logged into WHM, the interface is quite extensive and can be overwhelming.
This is what you should see: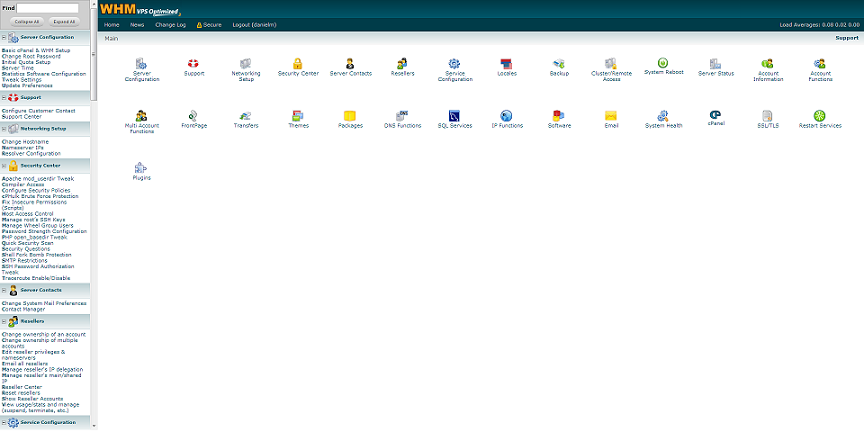 The 'Find' box at the top-left is quickly going to become your best friend.
It's the most efficient tool for navigating through all of the categories in WHM.
Let's try using it now by typing "Create a New Account" in the box and clicking the result.
Easy,right? After clicking, you should see the following: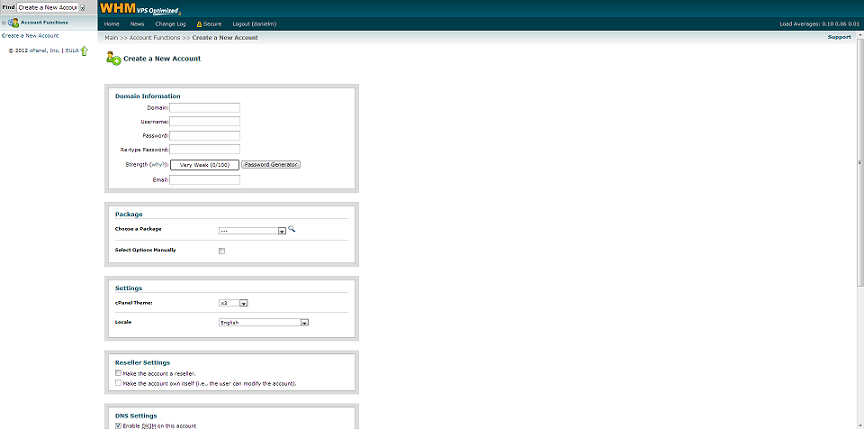 This is the area where you can create cPanel accounts for any domain you currently own.
If you're familiar with shared hosting, you're going to be creating the account you normally directly log into with a shared host.
Enter your domain, the 'username' and 'password' you'd like to use, and enable whatever settings you'd like on this page.
None are required, so if you're not sure it's best to leave the rest of the settings alone.
Scroll to the bottom and click "Create".
Congratulations! You've created the cPanel account for your domain.
To log into the cPanel, now, you can either access it by typing the following in your URL bar and logging in:
http://ip.address.here:2083
OR you can go back to the top-left 'Find' box in WHM and type:
Which will bring you to this screen: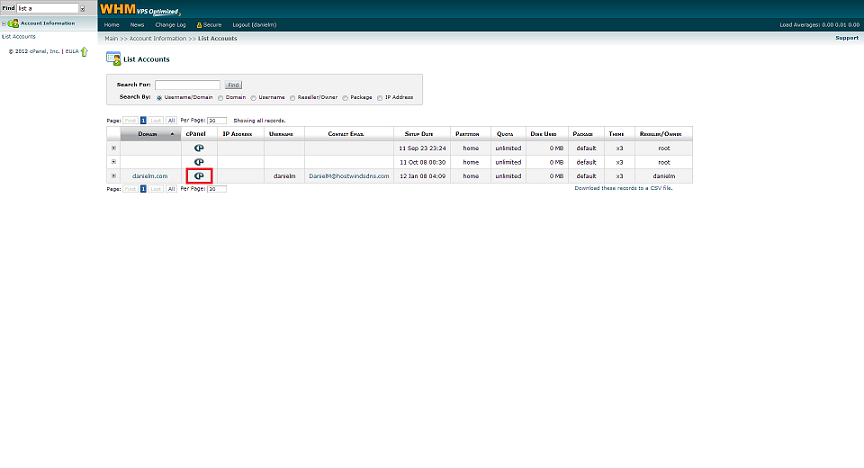 Click the 'cP' logo to immediately log into the cPanel account.
This interface should be much more familiar to shared host veterans: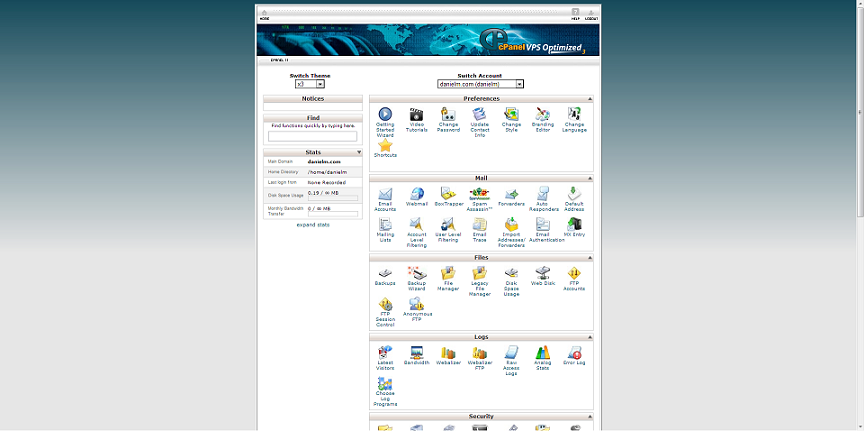 Add files and do what you need to do!
If you need HELP or have any QUESTIONS at all, please don't hesitate to make a ticket and our support will reply within five minutes.
Need Additional Help?

Go to "Live Chat" on the Hostwinds web site if you require further assistance.
Add to Favourites
Print this Article
Also Read
A Beginners Guide to cPanel
(Views: 6032)
How to access my Email
(Views: 7622)