Portal Home > Knowledgebase > Control Panels > cPanel > Softaculous > How to update/refresh a Softaculous license for VPS
How to update/refresh a Softaculous license for VPS
How to update/refresh a Softaculous license for VPS:
1. Login to the WHM for your server.


2. Find the "Softaculous - Instant Installs" option in the list.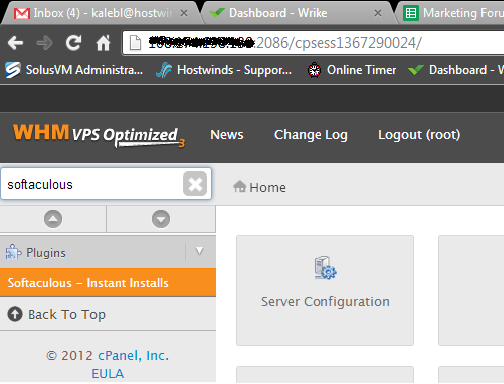 3. Press the "Refresh License" link on the "Home" tab.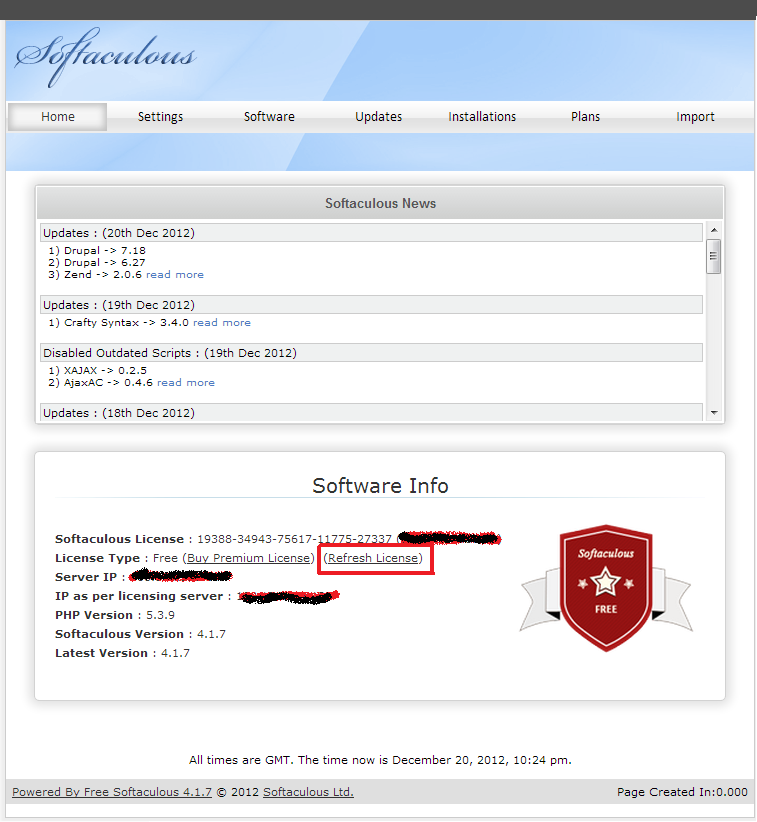 4. The License should now show that it is "Premium".


Need Additional Help? Go to "Live Chat" on the Hostwinds web site if you require further assistance.
Add to Favourites
Print this Article
Also Read
How to change PHP Execution Times
(Views: 3214)
Definition of Softaculous Apps installer
(Views: 5132)
How to change PHP Execution Times
(Views: 3214)
How to execute a WHM automated backup
(Views: 3098)
Defnition of VPS WHM Functions
(Views: 6299)